Now open our European Voluntary Service Call for 2 Candidates!
Associazione NoBorder, our not for profit organization look for 2 enthusiast, energetic volunteers to join our EVS project and our Wiki Hostel Family!
In order to apply please contact us, send your CV and schedule a Skype interview.
How to contact us?
fill the EVS form online
write to joinus@wikihostel.it
contact us on www.facebook.com/wikihostel
AGE: 18-30 ADM: RESIDENT IN EUROPE & PARTNER CONTRIES
TIMING OF THE PROJECT: 6 MONTHS / 5 DAYS PER WEEK
START DATE FOR POSITION #1: 1 JULY 2019
START DATE FOR POSITION #2: – 1 DECEMBER 2019
VENUE: WIKI HOSTEL @ ZAGAROLO – ROMAN HILLS. ITALY . EU
TOPICS: SOCIAL TOURISM . CROSS-CULTURAL EVENTS . PHOTO/VIDEO/ARTS

Accommodation, Food & Transports:
ACCOMMODATION: The volunteers will have a shared room with bathroom inside the project structure in a dependance area reserved to the crew and volunteers. Food is povided by the organization. FOOD: Food is always provided inside the hosting project. Everyday the volunteer will have breakfast, lunch and dinner supporting the Crew to arrange the meals and helping with the cleaning after the meals. LOCAL TRANSPORTS: walking distance to the village of Zagarolo, 1 mile from Zagarolo train station (30 minutes ride from/to Roma Termini Rome downtown train station). WI-FI: yes POCKET MONEY: 150 euros per month.
Trainings during the Project:
The volunteers will join complementary training activities provided from Italian EVS Office and also from the hosting organization.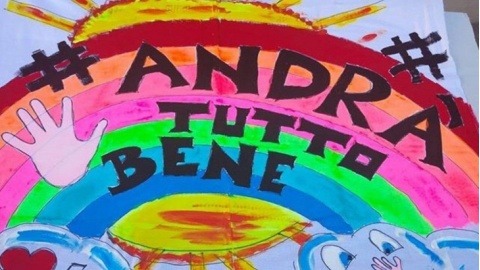 Diary from Wiki, Rome, Italy First of all, we are good! Everybody (till now) in very good health here at Wiki Hostel Family! The first case of CoronaVirus reported in Europe was January 20th. By the time, CoronaVirus looked something so far from us... so far as the...