Join our Pantasema farming project: visit our little farm, be a 'farmer for a day', enjoy our social farmer dinners and aperitifs with our organic, healty and tasties home-mades delicacies ..
Do not miss to join our Pantasema farming project! Starting on Summer 2015 we have started a new project experience, closely connected to the Hostel. Thanks to our Pantasema Crew and local / international volunteers we are involved into an active farming project orienteed to synergistic – biodynamic farming  and sustainable development. As a Wiki Hostel guest you can enjoy our products at our social farmer dinners and partecipate in an active farming day thanks to our #zappachetipassa 'HOW AND LET IT GO"  volunteering programme… if you wanna join it, just tell us!
Enjoy our farm products for your meals and wine aperitifs at our in-hostel Winery Bar and farmers social dinners!
Join our farming project activities as scheduled on our Wiki Hostel activities calendar, we organize farming experiences as milk and coats cheese making! On spring help us to care the baby-coats. All year, be 'a farmer for a day' and help us to cultivate the organic natural farming garden. Visit our little farm during the "Pantasema open day" events, attend the free workshops, just relax or if you like the idea to de-stress yourself helping our farmers and volunteer cultivating the garden and looking after our little animals (coats, chickens and ducks). Finally enjoy the incredible view over Rome and the roman hills, so romantic at sunset.
Join our farm experiences and woofing volunteering programmes!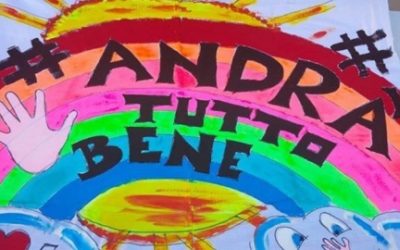 Diary from Wiki, Rome, Italy First of all, we are good! Everybody (till now) in very good health here at Wiki Hostel Family! The first case of CoronaVirus reported in Europe was January 20th. By the time, CoronaVirus looked something so far from us... so far as the...